John Digweed sneak peaks Wehbba's remix of "Flyertalk" on "Structures" album
Following last fall's Bedrock Eleven, "Structures" packs in two CDs and a DVD. The former portion shows Digweed mixing up more than 30 of his recent favorites, including loads of unreleased productions and remixes by the likes of John Daly, Nic Fanciulli, Nick Miur, and among them is the anticipated Wehbba remix of Christian Smith's "Flyertalk" on Bedrock.

Follow John Digweed's "Structure" album and "Flyertalk" remix by Wehbba on Bedrock.
Listen to Wehbba's latest mix on BBC Radio Ulster's show Across the Line, N. Ireland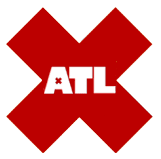 Wehbba was invited in Northern Ireland by BBC Radio Ulster's Across the Line Dance show host Paul Hamill for a special mix featuring a handfull of his upcoming productions on his album. Playlist can be found

here

.

Click here to listen and download Wehbba's mix for Across The Line radio show.
another month, another Wehbba Beatrport chart
Almost every month you can check Wehbba's latest favorite tracks on Beatport. Wehbba will compile some of the best techno and minimal tracks that might just end up becoming your favorite as well.


Click here for Wehbba's Top10 Beatport Chart.
Wehbba remixes Christian Smith's "Flyertalk" on Bedrock
Wehbba has been invited by label own John Digweed to remix one of its best sellers "Flyertalk" by Christian Smith due to be out in April 2010.
To listen to a preview of Wehbba's remix on Bedrock, Christian Smith included the track on BBC Radio 1 Essential mix in January.


Feel free to check out the tracklist of Christian Smith's mix on BBC Radio 1 website before the grand release

.
Tronic Treatment 2010 mixed by Wehbba!
Meant as both a snapshot of the music that made the biggest impact on Tronic over the past year and as a sneak peek at what is to come, the Tronic Treatment series aims to give an opportunity to the emerging DJs who are the life-blood of all underground labels to blend their choice of tracks from the Tronic catalogue into a continuous mix. Having contributed heavily to the successful re-launch of Tronic with two EP's and his much acclaimed rework of Jim River's "Full Tilt"; Wehbba was an obvious choice to headline the inaugural Tronic Treatment compilation. Given free reign to pick and chose his favourite Tronic tracks, he has included his own re-edits as well as brand new one, unreleased productions. Included is a second disc containing full-length DJ-friendly versions of Tronic's 2009 hits.

Tronic Treatment mix compilation by Wehbba will be available worldwide physically and digitally on February 22 2010. Follow the release on Tronic & Wehbba's facebook pages.
<< Start < Prev 1

2

3 4 5 6 7 8 9 10 Next > End >>


Page 2 of 11